Diverse Family
LGBTQ

Under social change, family structures vary now more than ever before. People are no longer constrained by the tradition. It is widely accepted that two persons who love each other can have children no matter what their genders are. Though same-sex marriage has legalized, the regulations governing the related medical services, such as sperm receiving, egg receiving, even surrogacy, are not at the same pace.

The International Medical Service of Becoming Clinic will assist you to continue and complete the fertility treatment by collaborating with the overseas fertility centers. We are dedicated to help you and your partner to establish an ideal family.
International Medical Service
No agents: Proceed with our overseas partners directly.
Information transparency: Provide transparency in the process and pricing of our services.
Saving time: Complete partial treatments in Taiwan and save some expenses meanwhile.
Language consistency: Assist by overseas medical staff who are fluent in Chinese.
Our Strengths:
The professional team consists of Director of Becoming Clinic, Dr. Huey-po Li and other famous professor-leveled physicians.
Becoming Clinic is in strategy alliance with The Women's Clinic in Hong Kong. Prof. Milton K.H. Leong, Director of the Women's Clinic, created the first IVF baby in Hong Kong in 1986 then has become world-wide famous. Through the collaboration, we can provide our best service to patients throughout China, Hong Kong, and Macau.
Labryo Fertility Center which is located in California, USA is our close-collaborated partner. Through this international platform, Becoming Clinic can introduce the same-sex-married clients to continue treatments of diversity family. This is a great news for LGBTQ community.
The air cleanliness of Becoming Clinic Lab is ISO class 3, the highest level out of all the cleanrooms. We are not only equipped with the most advanced time-lapse incubator but also have the leading technology such as Intra-Cytoplasmic Sperm Injection (ICSI), Laser Assisted Hatching, and Preimplantation Genetic Testing (PGT). Our embryologists have more than 20-year experiences in assisted reproduction which results in a great high blastocyst rate and pregnancy rate.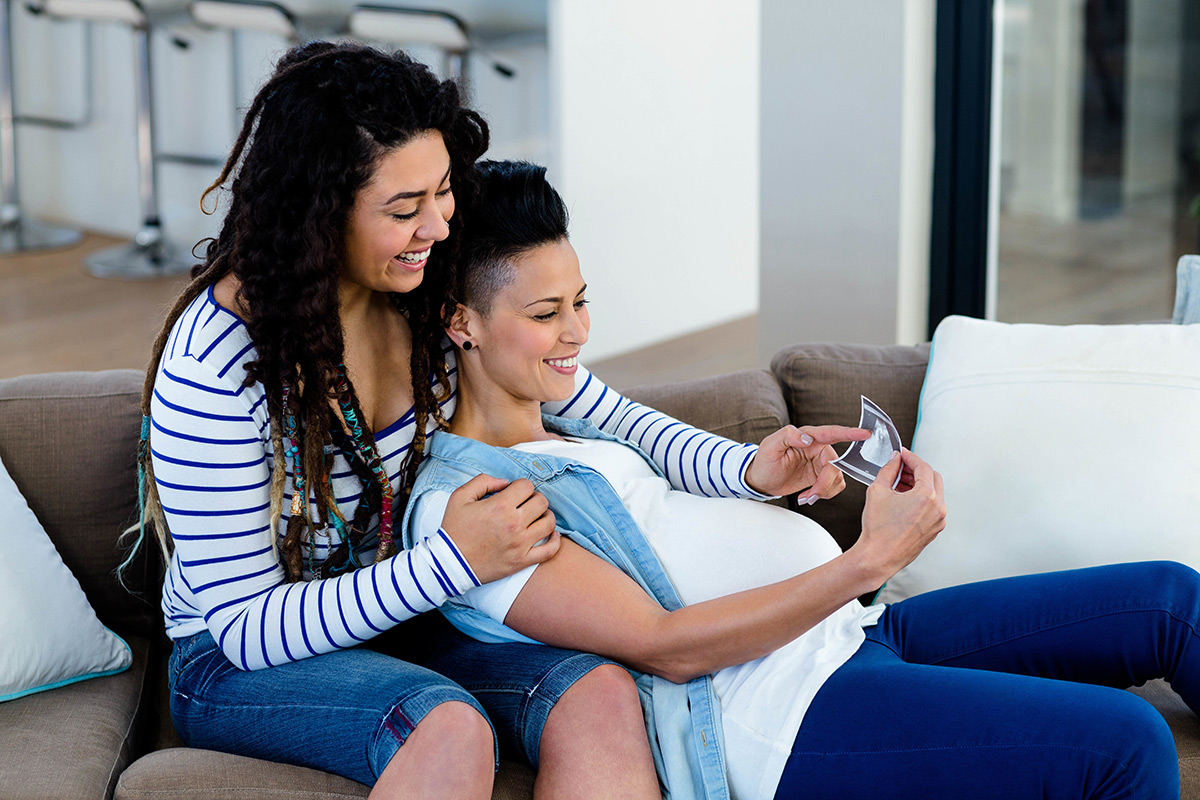 Consultation
Consult with a fertility specialist to get the medical options and the information of the related expenses.
First evaluation
Make an appointment for IVF treatment including FDA blood testing and other examinations.
IVF treatment
On Day 2 of menstrual cycle, starts the treatment until the egg retrieval has been done which takes about two weeks.
Second FDA blood testing
PGT-A testing
Telemedicine Service
Sign contract with Becoming Clinic.
Assist patients with the telemedicine service with the U.S. reproductive centers
Arrange the transportation
Provide the information of the transport company.
Contact the lab for the embryo transportation.
Apply for the transportation
Apply to Health Promotion Administration for embryo export and provide documents.
Travel to the U.S.
Continue the fertility treatment in the reproductive centers in the U.S.